As the Exchange celebrates its 25th anniversary year, Kay McCarthy, Head of Jersey Office, The International Stock Exchange (TISE), explores how the recent launch of a private markets service presents new opportunities for a wide range of businesses in Jersey and beyond.
It is a landmark moment in time for The International Stock Exchange.

The founding of the Exchange in 1998 was a milestone in the evolution of the financial services industry in the Channel Islands and this October marks the 25th anniversary of when the Exchange first opened for business.

Today, employing nearly 40 staff operating across five international finance centres, including from our office in Grenville Street, TISE is a leading public market for listing equity and debt.

Best known as a major European bond market, we are seeing increased diversification in both the type of product and the geographical origin of our business. The vast majority of listings on the Exchange are facilitated by our Members, such as the law firms, fund administrators and corporate service providers, based in Jersey.

Utilising our experience, expertise and technology from operating a public market over 25 years, we have launched a new private market offering, TISE Private Markets.

Private markets
Private markets comprise investments in assets not traded on a public exchange or stock market. Data from McKinsey shows that total private markets assets under management reached USD11.7 trillion as of 30 June 2022, growing at an annual rate of nearly 20% since 2017. PwC has stated that private markets are expected to make up more than 10% of global assets under management by 2025.

The new service
TISE Private Markets is a platform which provides unlisted companies with a dedicated marketplace through which they can access an integrated set of tailored electronic solutions, including trading, settlement and registry management.

Companies which join have full control of their dedicated market, from onboarding shareholders to scheduling auction events and managing registers.
There is access to a bespoke auction model which concentrates liquidity, a tailored auction algorithm to protect pre-emption rights, seamless electronic settlement of cash and shares, and online tools for the convenient management of share transfers and shareholder records.

It enables private companies and their shareholders to have the benefits of a more efficient mechanism for share trading without the cost, administrative burden and loss of control associated with being publicly listed.
TISE Private Markets – How does it work?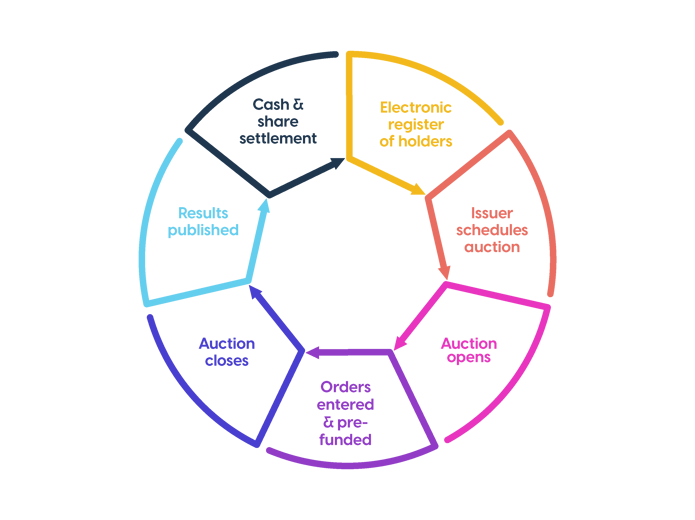 The first client
The first company to join TISE Private Markets was Blue Diamond Limited, which is one of the largest garden centre groups in the UK and the Channel Islands, including St Peter's Garden Centre.

With more than 4,000 employees, annual revenues approaching £350 million and more than 420 private shareholders, the company is a well-known Channel Islands success story and therefore has the profile to join a public market, so it is a real coup that it chose to become the first to join TISE Private Markets.

We expect this new service to be highly attractive to other companies which are privately owned, including those held by private equity groups or family offices, or other companies currently quoted on public markets but seeking to return to a private ownership model. These might be Jersey headquartered companies or those from the UK, and over time we anticipate it will become an offering for companies from across the globe.

More opportunities
Our diversification into the private markets represents a significant opportunity for the privately owned structures in Jersey & beyond which we seek to serve through this offering.
It also lays the foundations for us to develop additional adjacent services and where again, Jersey's reach in capital markets and corporate services means it is ideally positioned to play a leading role in the delivery to a local and global client base.

We are extremely excited that in our 25th anniversary year we have launched a new offering which not only presents TISE with a series of new business opportunities but also builds on the wide range of businesses in Jersey and beyond who can partner with us across our fi nancial markets and securities services.
Why TISE Private Markets?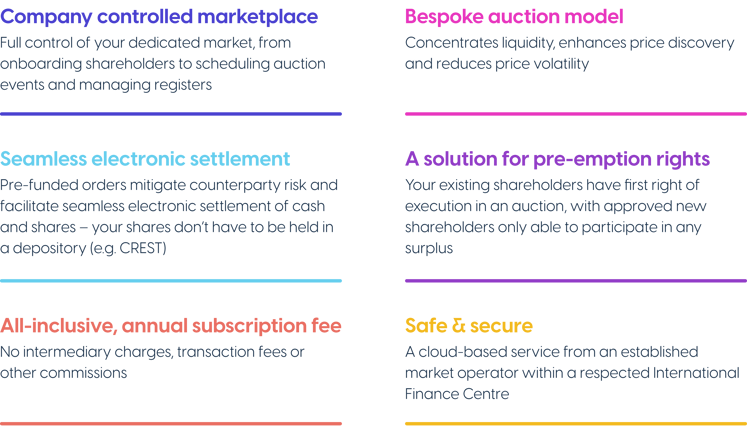 This article was originally published in Connect, Jersey edition, October 2023.